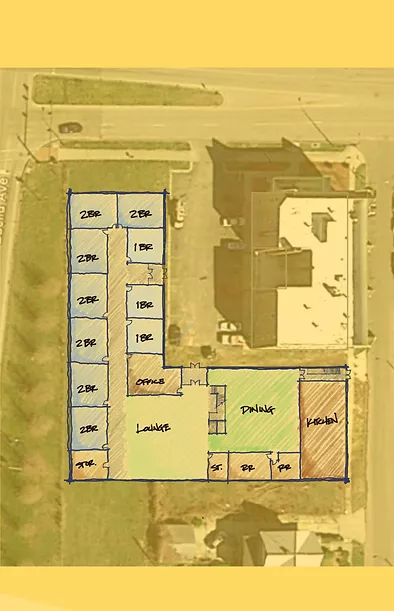 Creating designs that inspire, connect and perform.
Commercial spaces can be complex with many moving parts. You need an architect confident in this arena who will listen to your goals and bring them to life with minimal stress to you and your business.
Veritas' highly effective and streamlined architectural services are particularly dedicated to achieving the stringent time-frame and budgetary demands required by commercial projects in conjunction with outstanding design. We are also highly aware that commercial builds require the architect's understanding and experience with both the client's operations and code compliance. It's a balancing act that Veritas can handle with confidence.
From ground-up design and construction to renovation and code compliance, Veritas can tackle the most challenging commercial projects.
Historic Adaptive Reuse
Restoring and repurposing historic buildings is a passion of ours at Veritas.We love reworking an old canvas that was started decades ago and thrive on the challenges that stitching together the old and new brings.
We have in-depth technical experience in restoration and knowledge of historic tax credit processes.This allows Veritas to mediate between both sides and ensure that the project is financially viable for our client.
Multi-Use
Veritas creates innovative solutions that meet the demands of the ever-evolving commercial development market.Creating connectivity with mixed-use spaces is a driving force in today's growing urban development and we can help seamlessly blend different types of spaces into one development.
Corporate Clients
From site selection to design, to complete renovation, Veritas works with regional corporate entities who want to ensure brand consistency across multiple locations. We provide unwavering quality and are able to become the construction division of your company.We're available to meet with cities, realtors, brokers and advocate for getting projects design and built.
We have gathered a great breadth and depth of experience from a variety of projects, including:
JE Dunn Regional Office in Atlanta, Georgia
University of Kansas, GSP Residence Hall Renovation in Lawrence, Kansas
Galloway Law Offices and Loft in Ozark, Missouri
Fedora Social House in Springfield, Missouri.
Commercial projects come in all shapes and sizes and each one takes careful planning. Whether you're looking at a new location and need assistance with a test fit to ensure a space meets your specific needs or interested in a historic analysis to see if you meet the criteria for tax credits, or if you need a site limitation analysis to get an idea of code, zoning and utility requirements for a potential project, we can ensure all your bases are covered.
Making the investment upfront to ensure your project is viable is money well spent. Contact us today to make sure you're not wasting valuable time and resources.